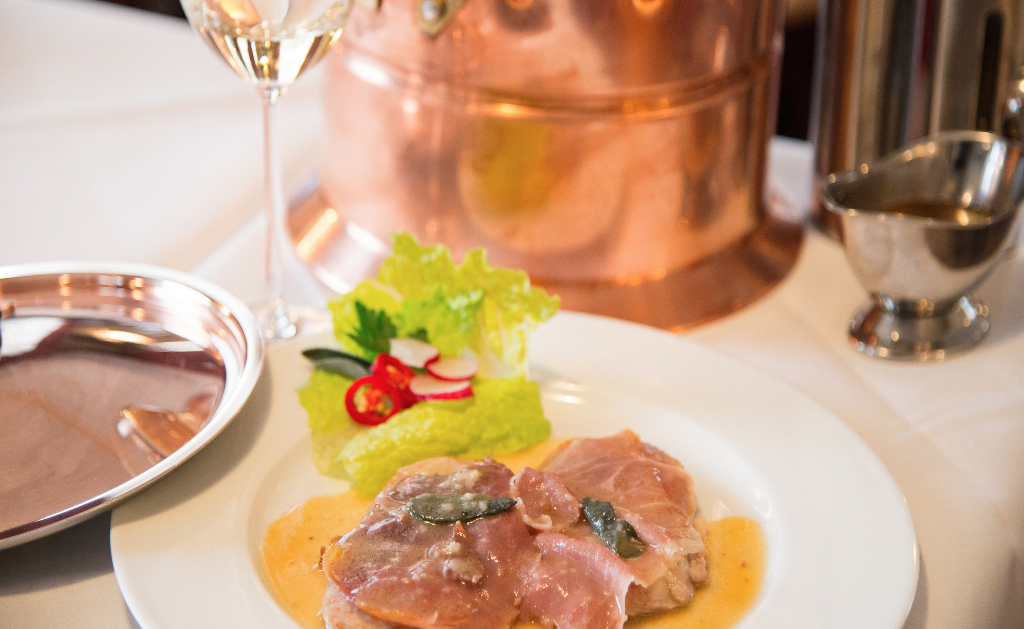 Starter

The meaning of the starters is different in the various international cuisines. For us they are the prelude to a sequence of courses. They are intended to stimulate the stomach to make him excited about the pleasures that will follow.
Vellutata di verdure
Cream of fresh vegetables (minestrone), with garlic crostino.
12,50 €
Tris di carpacci di pesce affumicato in campana
Trio of fish carpaccio, salmon, tuna and swordfish. Smoked directly on the plate under a bell jar. Served with a crostino with garlic.
19,50 €
Tartar Il MONDO
Beef tenderloin tartar from the filet USA (choice or prime grade ), with olive oil, onions, pistachios and parmesan cheese. Served on rocket salad with garlic crostini.
19,90 €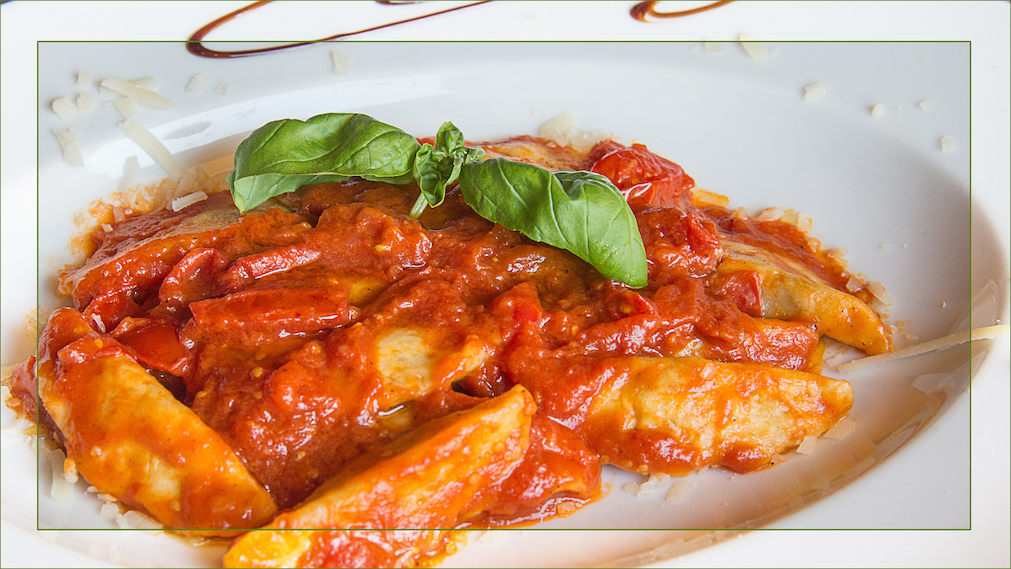 Ravioli al ragù e Parmigiano
Homemade ravioli, filled with braised veal and ricotta served with a beef ragu and parmesan.
18,50 €
Gnocchi giganti con ripieno di coda di rospo
Giant handmade gnocchi with monkfish filling. Served with fresh datterini tomato sauce.
23,50 €
Spaghetti al tartufo e Parmigiano
Homemade spaghetti with parmesan and black truffle.Without artificial aromas!
32,50 €
Branzino al limone
Baked fresh sea bass fillets prepared with Frascati wine and organic lemons. A delicate combination of flavors.
26,50 €
BIstecca U.S.A qualitá Prime
U.S.A. Rump Steak (USDA-grade prime) grilled in the beefer at 800 °C.
32,50 €
Tagliata al tartufo
Botswana rump steak (halal beef) grilled, carved and wood-fired. It is served with our homemade truffle butter and fresh truffles from Tuscany - all without artificial flavorings!
31,50 €
Risotto calabrese
Cremiges Risotto mit würzigem Nduja aus Spilinga. Am Tisch aus dem flambierten Pecorino-Leib ( Pecorino Crotonese D.O.P) serviert
25,50 €
CASARECCE REGGIANE
Homemade casarecce noodle in tomato sauce with porcini mushroom on parma ham. Served at the table from the flambéed Parmesan (PARMIGIANO REGGIANO D.O.P) loaf.
27,50 €