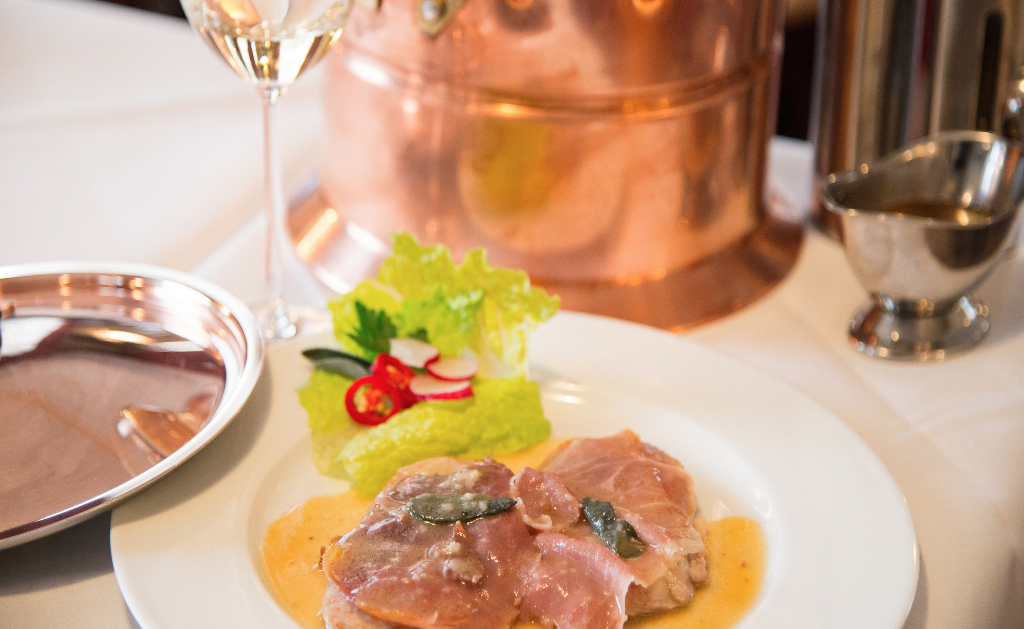 Starter
The meaning of the starters is different in the various international cuisines.
For us they are the prelude to a sequence of courses..
They are intended to stimulate the stomach to make him excited about the pleasures that will follow..

ANTIPASTO DELLA CASA
Slices of veal, slices of beef and Parma-ham with Focaccia-bread
18,50 €
BRUSCHETTA SU PIZZA PANE
Pizza-bread with tomatoes in olive-oil
9,50 €
VITELLO TONNATO
Slices of veal in a homemade tuna and caper sauce with Focaccia-bread parmesan cheese. Served on rocket salad with garlic crostini.
18,50 €
CARPACCIO
Thin slices of beef with Parmigiano cheese and Focaccia-bread
18,50 €
MISTO DI VERDURE
Grilled vegetables with Focaccia-bread
15,50 €
INSALATA "IL MONDO"
Fried prowns and oyster mushrooms on salad and rocket salad, garnished with Parmesan cheese
15,50 €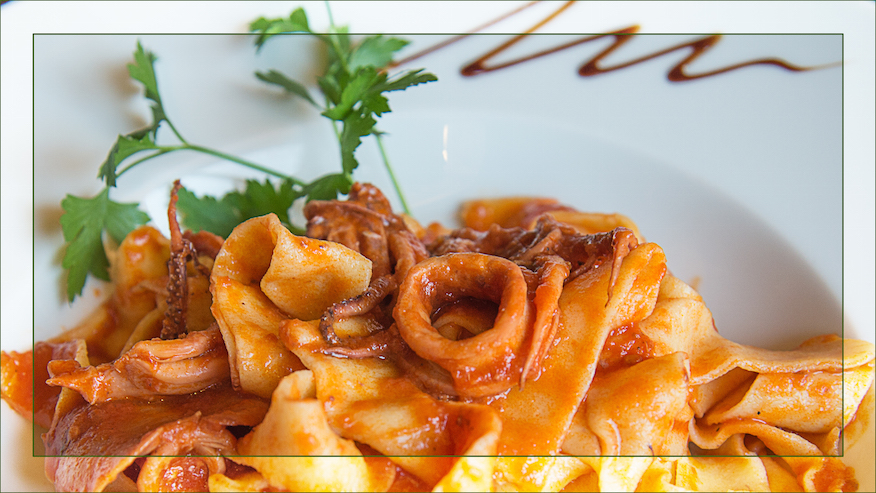 SPAGHETTI ALLA NAPOLETANA ( ORIGINALI )
Spaghetti with tomato sauce ( from fresh tomatoes, a traditional recipe )
15,50 €
SPAGHETTI AL RAGÚ
Spaghetti with traditional Ragú, meat sauce
17,50 €
SPAGHETTI ALLA CARBONARA
Spaghetti with pork cheeks ( Guanciale), pecorino cheese and egg
19,50 €
Rigatoni ALL` ARRABBIATA
Penne with tomato sauce, olives and chopped onions (Something spicy)
16,50 €
SPAGHETTI AL PESTO GENOVESE
Spaghetti tossed in basil sauce ( Pesto )
16,50 €
SPAGHETTI DON ANTONIO
Homemade Spaghetti, homemade butter, Spicy Spreadable Italian Sausage, Pecorino cheese and lots of Parmesasn. Prepared at your table
19,50 €
SPAGHETTI ALLO SCOGLIO
Spaghetti with mussels, clams and prowns prepared the original neapolitan way
22,50 €
FETTUCCINE AL GOLFO DI SORRENTO
Width spaghetti with prawns and garlictomato sauce
20,50 €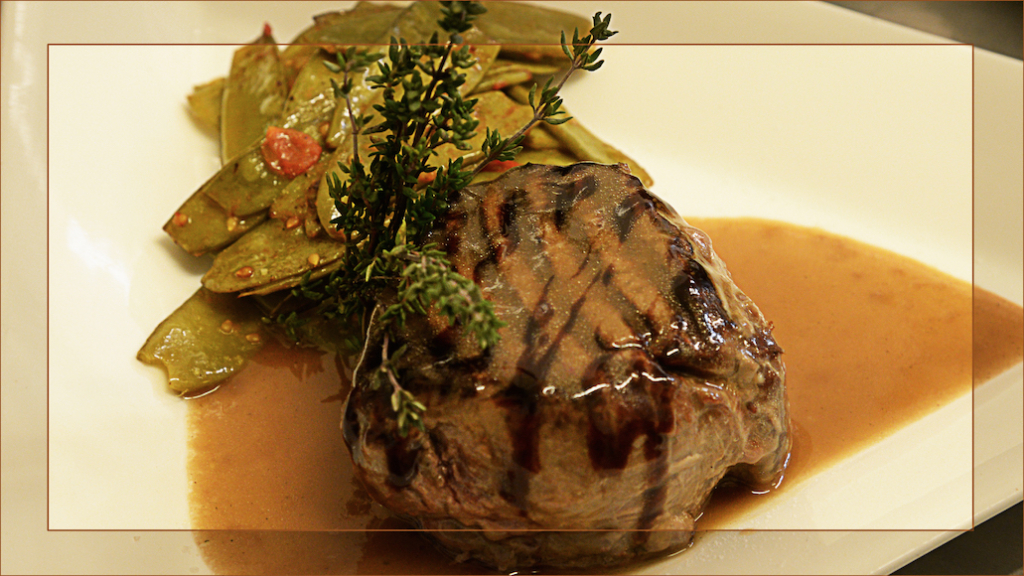 Scaloppe alla Milanese
Veal medaillons breaded with crumbs and Parmesan cheese
24,50 €
Saltinbocca alla Romana
Veal medallions with white wine, sage and Parma ham
25,50 €
Bistecca in crosta surf and turf
King prawns with grilled rump steak (Botswana Kosher cut), baked a in wood oven with a pizza crust.
35,50 €
Bistecca al vino Rosso
Grilled rumpsteak with red wine sauce
26,50 €
Bistecca alla Griglia USA Nebraska
Striploin of corn-fed beef from Omaha Nebraska
32,50 €
Filetto all Griglia USA Nebraska
"The Butterknife" Nebraska "Corn-fed" Filet
46,50 €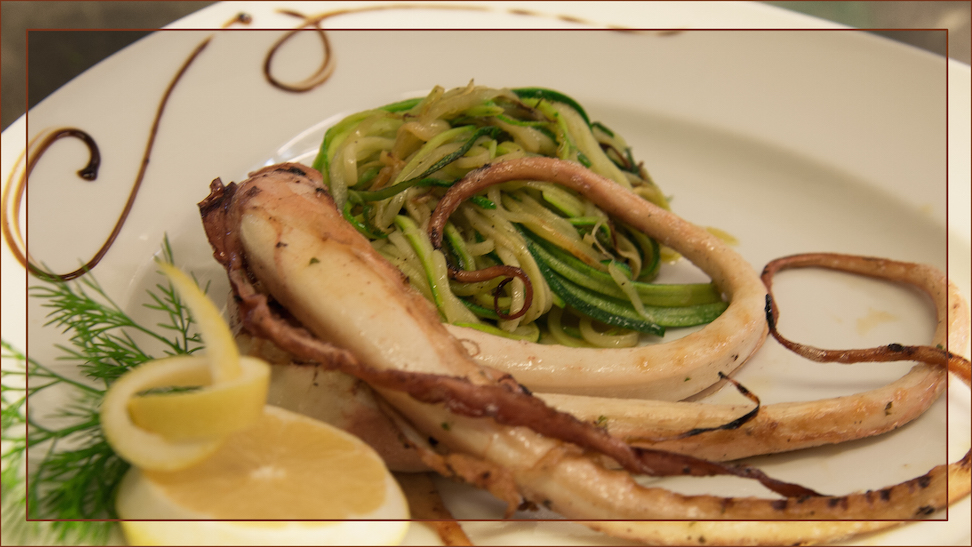 Gamberoni
Grilled giant prawns flavored with white wine and some garlic (Mediterranean delicacy)
28,50 €
Pesce spada alla griglia
Grilled swordfish steak
26,50 €